Kit
For road, I usually run in Brooks Levitate. For trail or when there's not too much mud, I wear Inov-8 Roclites or Brooks Caldera. On the fells, I now run in the graphene G260 Inov-8 Mudclaws, or the graphene 275 Roclites. Both are really excellent: comfortable, grippy and light. Apart from in deepest winter, I favour this great skirt from Montane. It's comfortable, the shorts don't ride up too high because they have a grippy hem, and they have a handy gel pocket. I also love the Race Elite Inov-8 shorts. Yes, even in winter.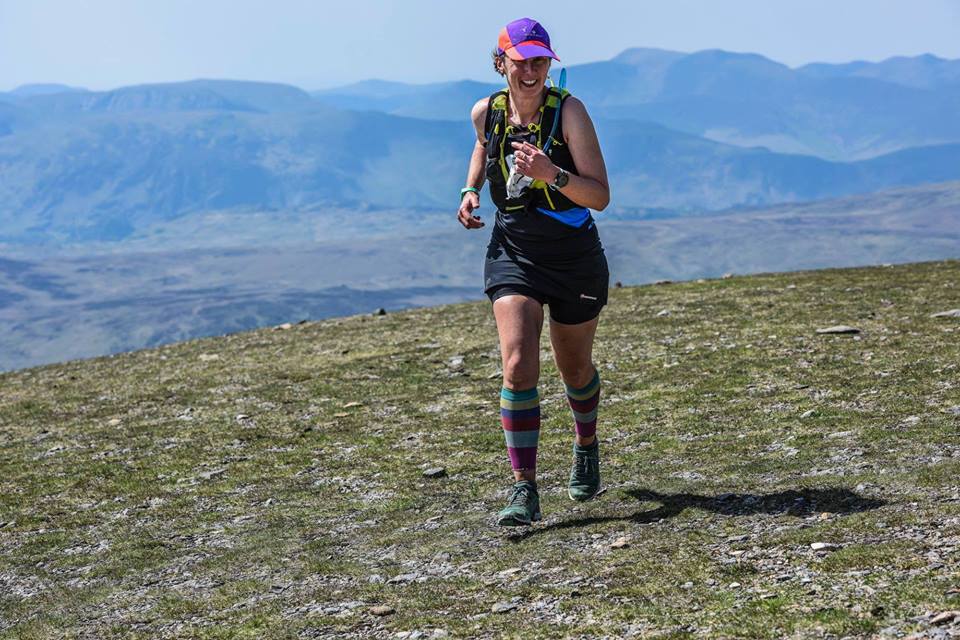 My favourite socks, by far, are these woollen trail socks from Injinji. They look daft and feel amazing. I currently have two waterproofs;  an OMM Kamleika and an Inov-8 Stormshell. Both are excellent, though the hood on the Stormshell is much better than the Kamleika's. My waterproof trousers, never yet used while running, cost £10 from Regatta and do the job. My watch is a bright and garish Garmin 235.
Disclosure: Brooks used to send me free shoes. They imposed no requirement for me to rave about them. Everything else, I buy or get for birthdays and Christmas from FRB.
Other things
I switched running clubs last year and now run with North Leeds Fell Runners. We are a boutique club with fewer than 50 members and with very stylish kit, featuring the red kites — though they are blue — of Harewood estate. I now second-claim with Chapel Allerton Runners. Leeds has lots of running clubs and new ones are starting up frequently (hello Farsley Flyers and Bramley Breezers), which is great.
I've had excellent care from Lucy Gledhill and others at Coach House Physio and wouldn't go anywhere else. I get sports massages from Ward Jefferson of Descansco Massage in Pudsey in Leeds. I recommend all of them highly.
Books
I've read a lot of running books. Most of them run out of steam. Yes, even Haruki Murakami. The best, I think, is Feet in the Clouds by Richard Askwith (my former editor at the Independent).
Food
I'm vegetarian. I don't subscribe to the gluten-free spirulina clean eating nonsense which is currently so fashionable. My cheekbones aren't good enough, and my hair needs to be glossier. But I do try to eat fresh, healthy food, and sometimes that includes pizza (yes, with gluten) and cake. For a while I had a food blog here, but I've lapsed. I get inspiration from Deb Perelman's Smitten Kitchen, Anna Jones' A modern way to cook, Hugh Fearnley-Whittingstall's Veg Every Day. All of these sources have some things in common: the recipes are manageable, the ingredients are findable and affordable and the food is edible.