One month of not running. Of mostly not running. I am in France where I have a beautiful village house (that is, one without a garden but a lot of history and hills out front and back). Here, I get to borrow my friends Cathy and Shaun's delightful dogs, and although Molly and Maggy are now 13, they still love to walk, and off we go, up and down hills. On one of my favourite walks, around the back of this 11th century chapel in the village, I had a shock: the gorgeous grassy path has been churned up by machines. Trees have been uprooted and tipped by the side of the track; others have been felled. Stone has been quarried. I didn't know anything about it, as I haven't been here for months, so it was a shock. "Ça fait mal au coeur," said Marie-Françoise, who lives here full-time, when I asked her about it. It's a deal, apparently, that the village has been resisting for years. A private forestry company wants access to get to the trees at the top of the hill, and for reasons I don't yet understand, the French forestry commission has allowed them to do it. So a path has been dug up somewhat brutally, for profit. Other villagers are sanguine about it and I understand why: jobs and industry are scarcer and scarcer here, which is the village has so few young villagers, because most have left for work. It used to have factories and bars and restaurants and cafes (my house was one of them), and now it has none. The nature will recover, they tell me. And trees must be felled. Still, it was a shock. I walked up the machined mud and thought how brutal we are, us humans, to nature. How we feel such entitlement, always, and how that will be the death of us. Really.
But then I got to the top of the climb, and managed to get over a huge pile of rocks that the road-builders had callously left blocking a public path, and then the path was the path again: green, and quiet, and serene, and luscious. So when I got to the steep, rocky ascent, I was so pleased to be on my favourite path, and for it to look like my favourite path, I ran a bit. On rocks, downhill. It was stupid. But I just wanted to run. It was only for 100 metres, though FRB and another running friend chastised me for it. But I think I have been very strict and very good and very patient, and 100 metres of running in a month is forgivable. And we have had such beautiful walks.
The dogs though have now gone to Spain for a week, so I am back to my bodyweight workout. I started doing this in the pétanque court in the village, which gave some villagers some entertainment. The court is picturesque, but it's got far too much dog shit, just like most streets in the village. (But change is on the way, says the mayor. There will be scoops.)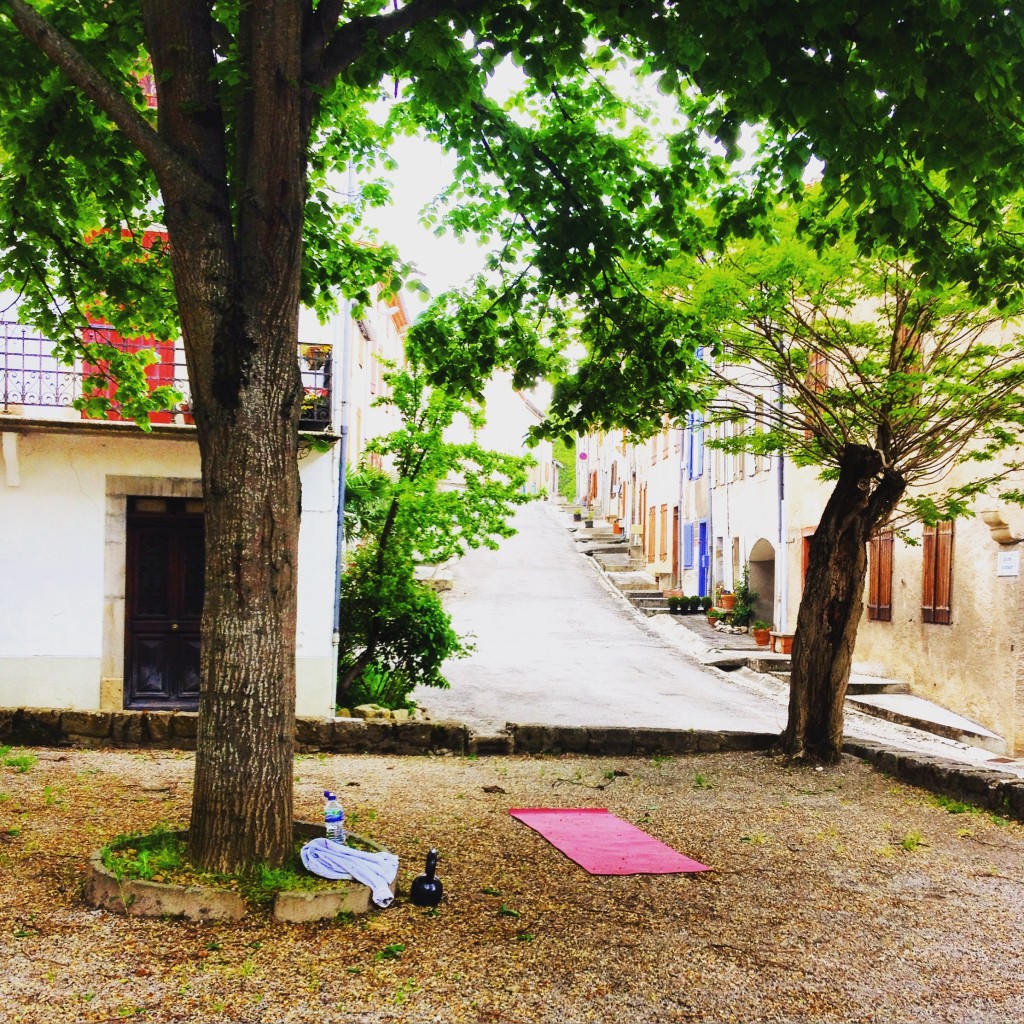 I use the New York Times 7 minute workout, which is a high-intensity body weight routine. It does probably only take 7 minutes, though I rarely have my watch and have never timed it.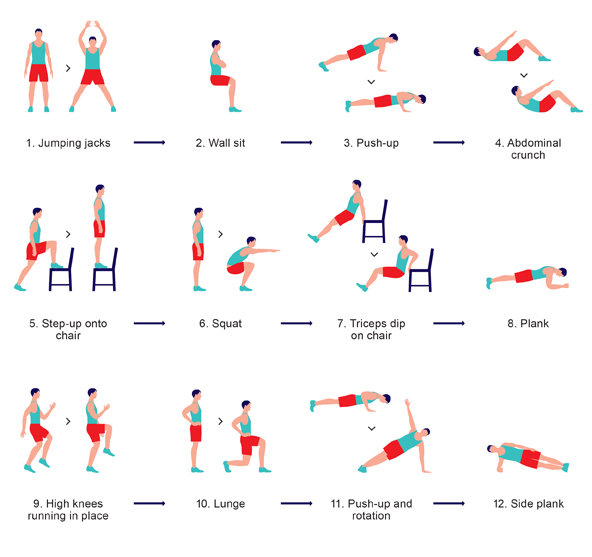 I've modified it to take pressure off my tendon: No jumping jacks or running in place. I do kettlebell swings to get my heart rate up, or if I don't have a kettlebell handy, fast ab cycles. I never do squats with flat feet any more, but raise them on a ledge or step. That helps. I love the workout because you can do it anywhere, so I've been doing it in the pétanque court, and on my friends' terrace while I cat-sit their Maincoons. I try and do it at least twice a day.
And yesterday I finally got on my bike. I first came to this village in 2007, to write The Big Necessity. I was here for six months, and I wasn't a runner, so I bought a Giant bike from a man nearby who rents out bikes in the summer. It's a woman's straight-handlebar road bike, it's very light and has never failed me.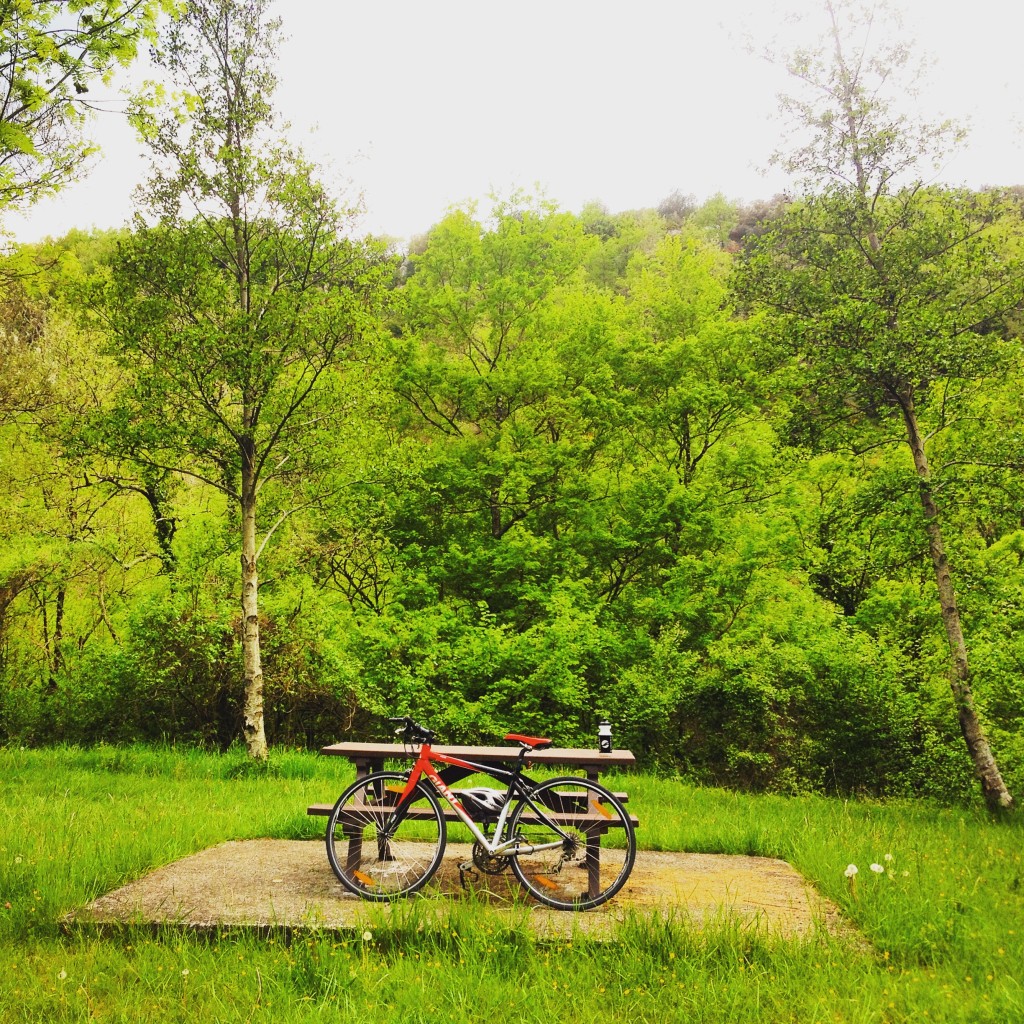 I've never used it as much as I should here. I feel I should use it more because it's cycling country. There are signs on all roads telling cars to respect bikes by passing them at 1.5 metre distance, and there is in general a great respect for cyclists. There are far more cyclists down here (in the foothills of the Pyrenees) than runners, and they are almost always in ridiculously branded kit. When I was living here in 2007, I went to the US for some last-minute research and spent ages looking for cycling kit that didn't say La Poste or some sponsor on it. I found some in a bike shop uptown where Matthew Broderick was also buying a bike.
Every time I come, I intend to cycle for 50km or a Proper Ride, and never do because I love walking so much.
My physio had advised me not to cycle for the first few weeks, and I obeyed. But she gave me dispensation just before I left to have a go to see how it feels, so I did an experiment by cycling 10K to the bakery and back. That was fine. Yesterday I went further and did my favourite 20K loop. It has 1000 feet of ascent, which is not much considering all the hills around here, and it's stunning.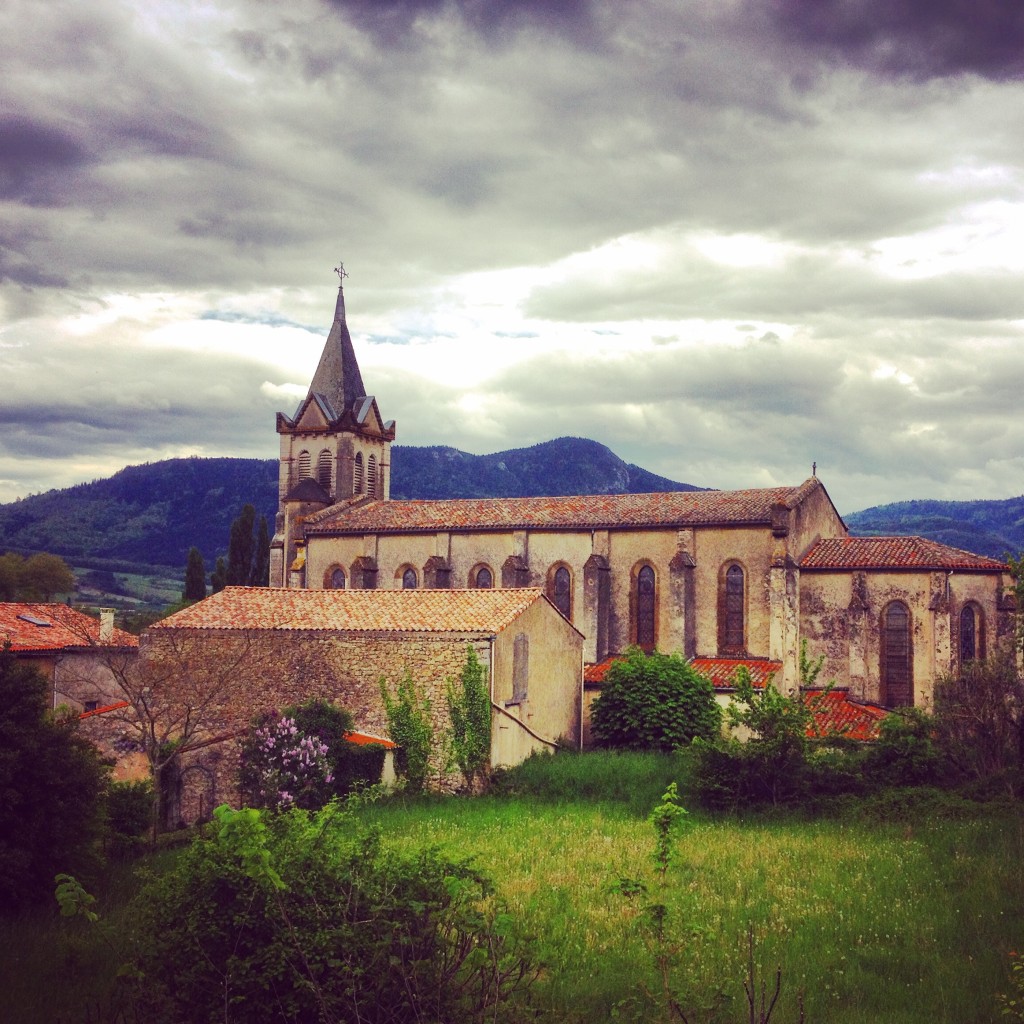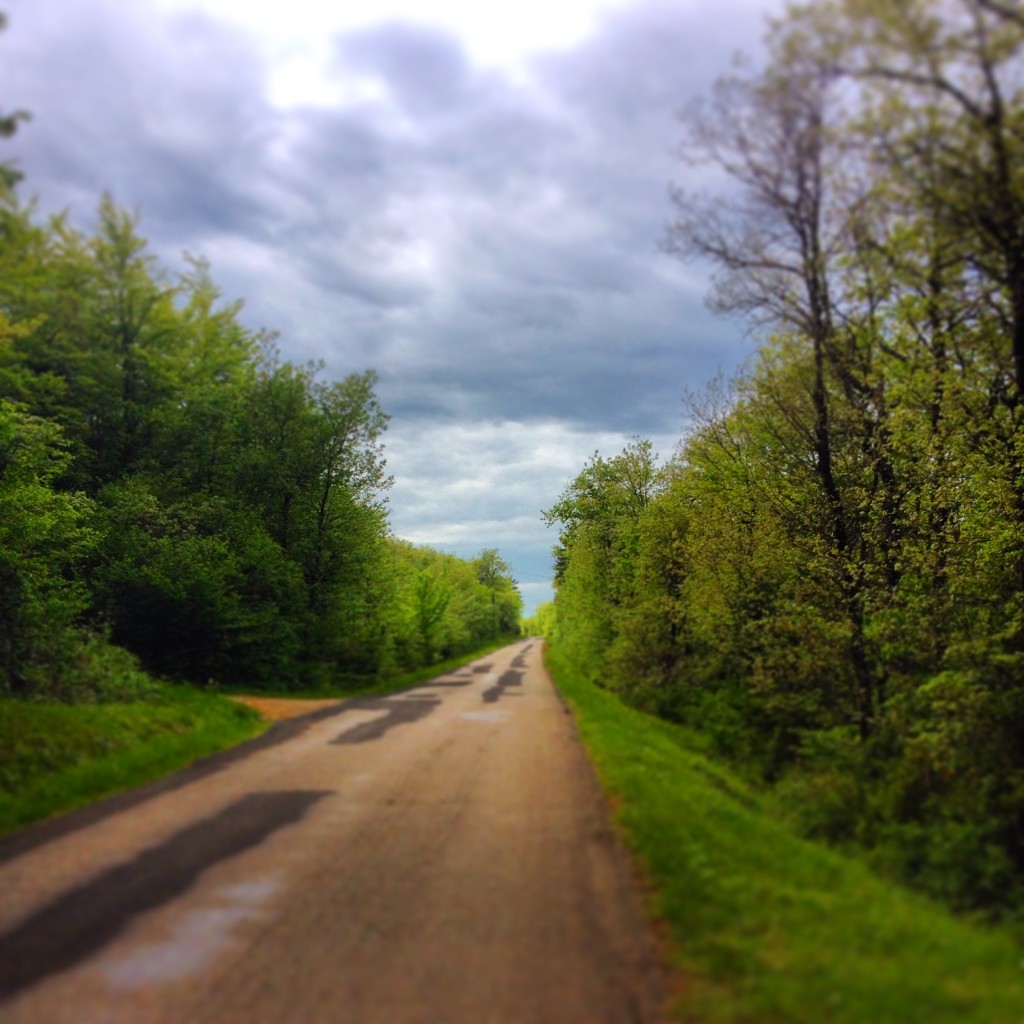 I loved that ride, and it seemed fine too, but today I'm not sure. My tendon is not exactly sore, but it's not asymptomatic either. And it has been so much better. Sometimes I even think I may get to run again soon, though I also dread doing a few miles and that familiar soreness coming back. Posterior tibial tendon issues, from everything I've read, are persistent, difficult and a bugger to repair. So much as I'd still love to do that 50K ride, I won't. Bakery runs, and back to the modified weight workout, until further notice.