My fellow Kirkstall Harrier Andrew is two things. Well, he's many things. But two things about him were relevant today. He is an exceptional pathfinder and – until he gets his John Lewis wifi ("why are you getting John Lewis wifi?" "because I believe in democracy") – he sometimes spends his hours in the evening reading maps. He loves maps. And he loves finding new routes. So when he texted to ask if I wanted to run, saying "I've got a new route planned," I knew to expect mud, and plenty of stops where Andrew looks at his map and peers at a landmark and then sets off with total confidence. Today's run was eight miles near Harewood, along part of  the Leeds Country Way, a fabulous 62-mile route that skirts Leeds and is waymarked by owls: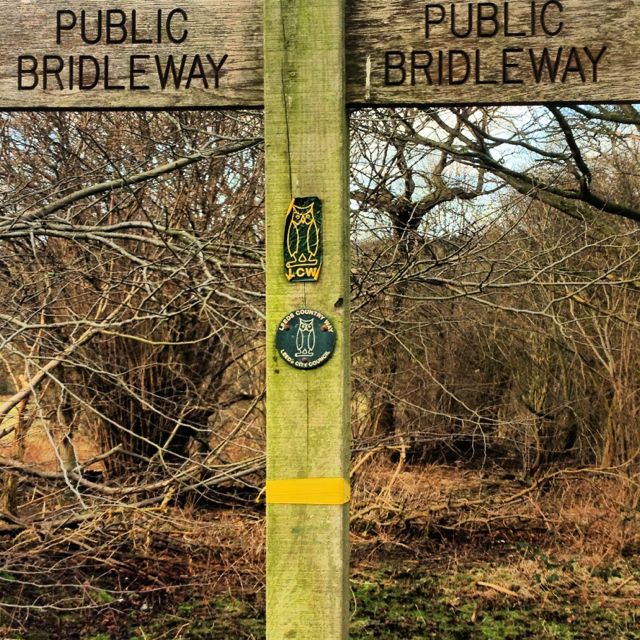 We ran along the LCW, then through East Keswick, where a helpful man in a car saw us on one of our puzzled-map stops, and said, "can I help?" and then did help, so I ran up the next hill saying "aren't people nice?". Then through mud and bogs that came to our knees and made me a laugh a lot. Mud does that. It brings out the long suppressed five year old in me who used to laugh at things like mud until she fell headfirst out of a tree, and caught fire, within a year. Then, along the River Wharfe in dazzling sunshine, and then a little "push" as Andrew calls it (I call it him sprinting far into the distance and walkers looking at me with pity as I stumble along as best I can behind) along the Permissive Path that runs near Harewood's perimeter wall on Harrogate Road. You get to it through a little gate that I've never noticed, and if I hadn't been feeling so exhausted, I would have felt more delight at the Secret Garden sensation.
And this where the other fact about Andrew is relevant. He is a doctor. We first met on a club run through the city centre. It was running small talk at first: oh what do you do etc. This is how our conversation went:
Him: I'm a microbiologist
Me: Oh? I wrote a book about shit
Him: Did you? I think I've read that.
And he had. He even quoted from it. And now we go running with maps and optimism through places I have never been before, through stunningly beautiful countryside that is only a few miles from Leeds city centre, and usually I would bless my good fortune, again, at living here near such wonderful running country. But today I couldn't, because it was a slog. A hard, hard, dark, punishing slog. I couldn't understand it. On my long run on Friday, at 8 miles, I thought happily, oh, I'll just do 11. There was nothing to it. And I could have done more. It felt great. My legs moved easily. I had energy. I had energy to spare. Today I slogged along behind Andrew as he slightly changed gear and zoomed off into the distance of the fields along the River Wharfe and thought, what the hell is wrong with me? I ate carbohydrates yesterday. I'd had a decent night's sleep.
What was wrong with me was that I was hungover. Lou's husband Al came to visit last night, and Nat came up from London, and we stayed up late talking about Lou and plotting our half-marathon and all sorts. And we drank. This morning I felt fine. I felt fine until I started running and it was shockingly hard. I asked Andrew why my body wasn't working as well. He said: you are dehydrated. Your body is depleted from dealing with the toxins. You didn't sleep properly because alcohol impedes proper REM sleep. Your body has to work harder to do what it normally does.
When I got home, I looked up the physiological causes of hangovers and discovered that because I had drunk several glasses of white wine (and as most people lie about their alcohol consumption, take that statement and increase the number of "several") my body was dealing with:
low blood sugar (causing fatigue)
widening blood vessels (headache)
dehydration and electrolyte imbalance
I could go into those more deeply but I'm too knackered. But I am not too knackered to realise this: My marathon plan requires me to have run 383 miles before April 13. If I drink alcohol, those 383 miles are going to feel like 600. So I want to not drink. This could be a hangover-induced-intention, and thus the fairweather/January kind but I will give up alcohol until April 13. And then I will have a very large beer. This entry is my witness.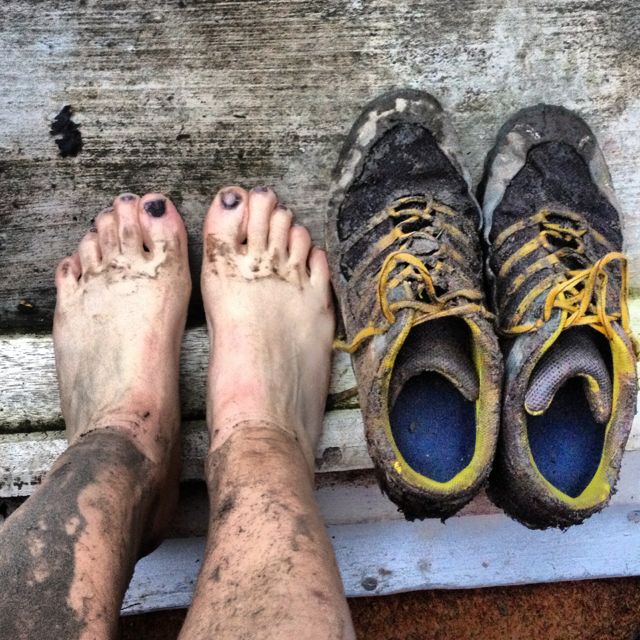 TODAY'S SPORTING ACTIVITY
ACTIVITY: RUN, 7.75 MILES
TIME: 1.16.45