I've just returned from Dallas, Texas. I say, "Dallas, Texas," because it sounds better, not because there is another famous Dallas other than the South Fork one. I was at the Mayborn Conference, a gathering of rather prestigious non-fiction writers and journalists. It is held at the Hilton Grapevine Lakes conference centre, which is nice enough: there is a small lake, tennis courts and such. But it's ten minutes from the airport, next to many highways with no pavements, and it is not the best place to figure out how on earth to stick to my marathon training plan and find a 12 mile running route.
Yes, I'm back in marathon training. I've been pretty crap at sticking to my plan so far, and I'm ashamed about it. Partly that's because book festival season has started and I'm all over the place. I was in County Cork for the West Cork literary festival the other week. It was fun, and a full house of people turned up at 1pm on a Friday to hear me talk, which is always delightful. And on the morning that I needed to run 9 miles, I happened upon a man at the door dressed in running gear, and we looked at each other, and I said, are you running? And he said, yes, and I reviewed your book. It was Blake Morrison, and off we went to run together for a very pleasant six miles. No, I didn't do my nine.
There are two reasons I haven't been sticking to my – very carefully planned – plan. The first is the travel. The second is that I can't stop signing up for races. Jenny is very patient when I say things like, "did I tell you I'm doing the Great North Run?" or, "I'm doing a sprint triathlon on Sunday, did I mention it?". I'm nervous about but looking forward to the triathlon, though I've done no Bric training (i.e. bike then run). I suppose I could rectify that by cycling to Golden Acre park tonight, where I'm doing a relay with my club, and then running 5K, but I'm worried my jetlag will manifest itself as slow legs anyway so I don't want to give them even more to deal with. So far my swim training for the triathlon has consisted of doing a few short lengths at the hotel in Dallas, thinking, "right, I can still swim," and hoping for the best. It's only a 400m swim – 16 lengths – in a pool, but when my club mates say things like, "make sure you kick hard at the end of the swim because blood pools in your legs and you may feel giddy," I start to get a little worried.
So in Dallas my plan required me to do some fartlek runs, and a 12 mile long run. On my first morning, even though I slept through to 7am when I usually wake up with jet lag at 5, I decided to run around the hotel. I knew there was a half-mile "jogging track," so I asked the receptionist where it was, and set off on it. But then at the side of the track I saw a track going off into some woods, then another track, then I found another track that led to a paddock with horses (the hotel had a "ranch" bit).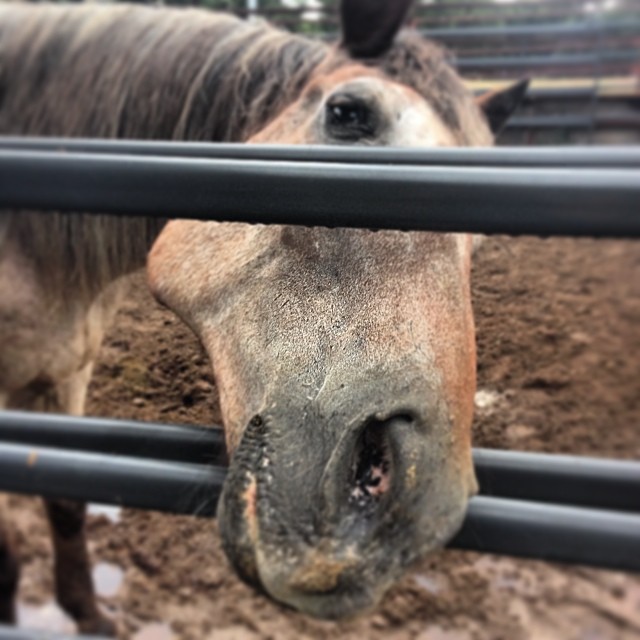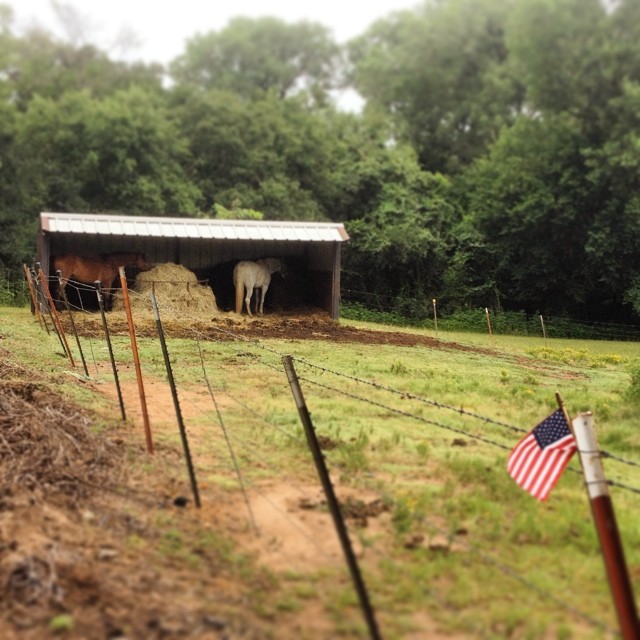 I managed to make a 2-mile loop out of the half-mile jogging track. I was lucky with the weather. It's usually infernally hot in Texas at this time of year, but a weather front similar to a polar vortex but not actually a polar vortex had brought cooler weather, so that when I sat outside, I had to wear two sweaters. I am not complaining: I much prefer to run in cooler weather than hot. Though with the ferocity of the air conditioning inside, I never got to remove my sweaters even when it did get hot again.
For my long run, I couldn't face running the same loop ten times, so I did my Kathmandu technique. I searched for Grapevine, TX runners, and found the Lake Grapevine Runners and Walkers (RAW) club. Lake Grapevine was five miles from the hotel, and apparently has a 60-mile perimeter. RAW did 8 and 12 mile runs on Sundays. So I wrote to their email address and within five minutes Joe, the club president, had written back and said I'd be most welcome to join them, and that they met at their clubhouse near the lake, and could I come a few minutes before they set off at 7?
I could. I did. And it was great. The sun was already shining hard by then (the polar vortex was on its way out), and at the clubhouse I found a couple of dozen people in rather fine and colourful running kit – I LOVE buying running kit in the US – ready to run or walk. They were going to do 8 miles, but said I could do another 4 after that. We set off. Joe was a walker, so I set off running with a lovely Parisian woman, 20 years in Texas, named Helene. I carried a water bottle, because after all this was Texas, but then after a mile, lo: RAW sends out a volunteer before every run to put out water stations! How cool is that? I know that we don't have much cause for water stations in Leeds temperatures, but still, I was very impressed.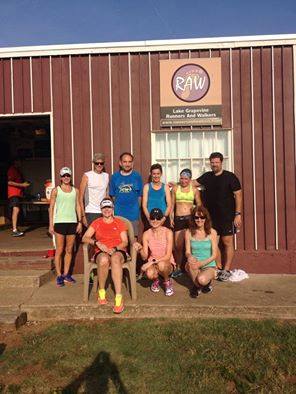 The route ran on roads skirting the lake but not on lake paths. The paths were quite busy: early morning is exercising time in Texas. Later when I went to the nearby shopping mall, I was flabbergasted at how many obese people there are, as I am every time I go back to the US. I was also shocked to see two TV ads that starred obese people, but that were advertising products totally unrelated to diet (one was for Febreze). So the obese people were there to denote the norm. That is shocking. It's so odd, because the US also has such a strong health and fitness culture, which is why so many people were out running, walking, cycling at 7am on a Sunday morning. I know how to solve America's obesity by the way: cut every portion in half. Every portion of food I was served could have fed three people.
So I had a great run with the RAW lot, and invited them to come and run in Leeds or the Yorkshire Dales (which of course I rarely get to) if they ever come over. I won't bang on about the tribe of runners, but it is great to know that exercising and running and being outdoors can be something that brings total strangers together. I never did do the extra four miles though.
And it's always good to come home: