I've been saying it for so long, I began to bore myself: I'm going to start fell-running. I'm going
to start fell-running. Why? Because the fells are there, and they are magnificent, and I love mud. And because one day I want to look like Victoria Wilkinson: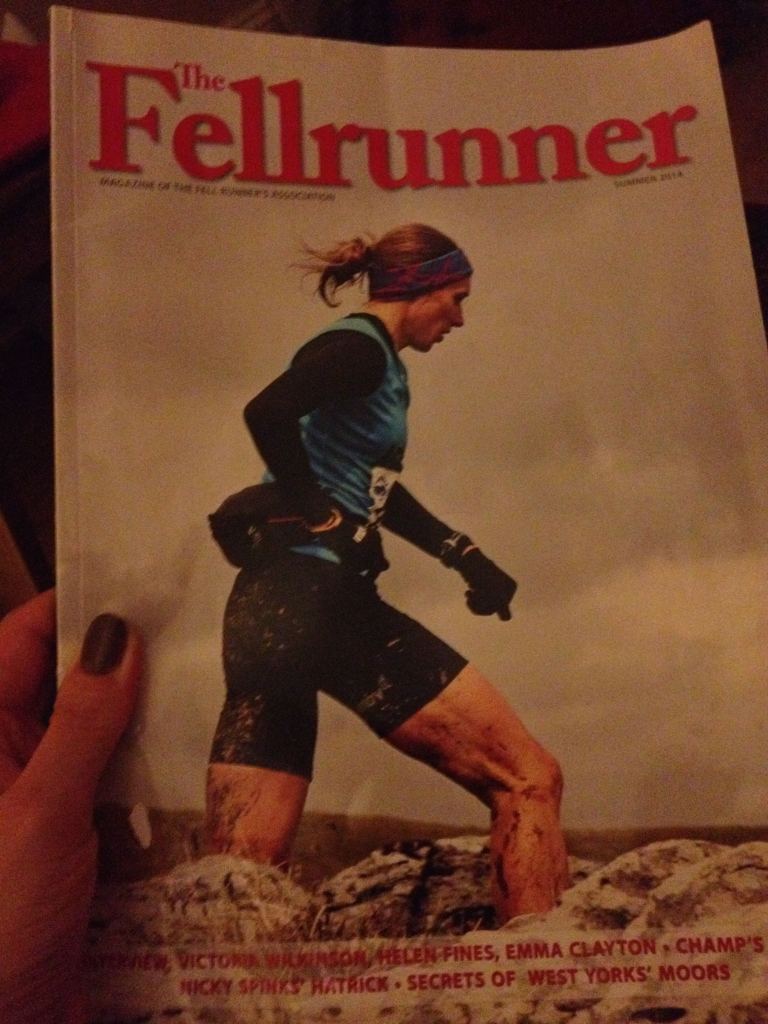 But it's not just that. I love all sorts about fell-running, or what I'd heard about it. I liked the fact you can turn up and pay £4 and get infinite tea and biscuits when you've finished. I like that
sometimes the registration takes place in someone's car. I like the camaraderie. I like the mud. I like Inov8s. But mostly I like the scenery.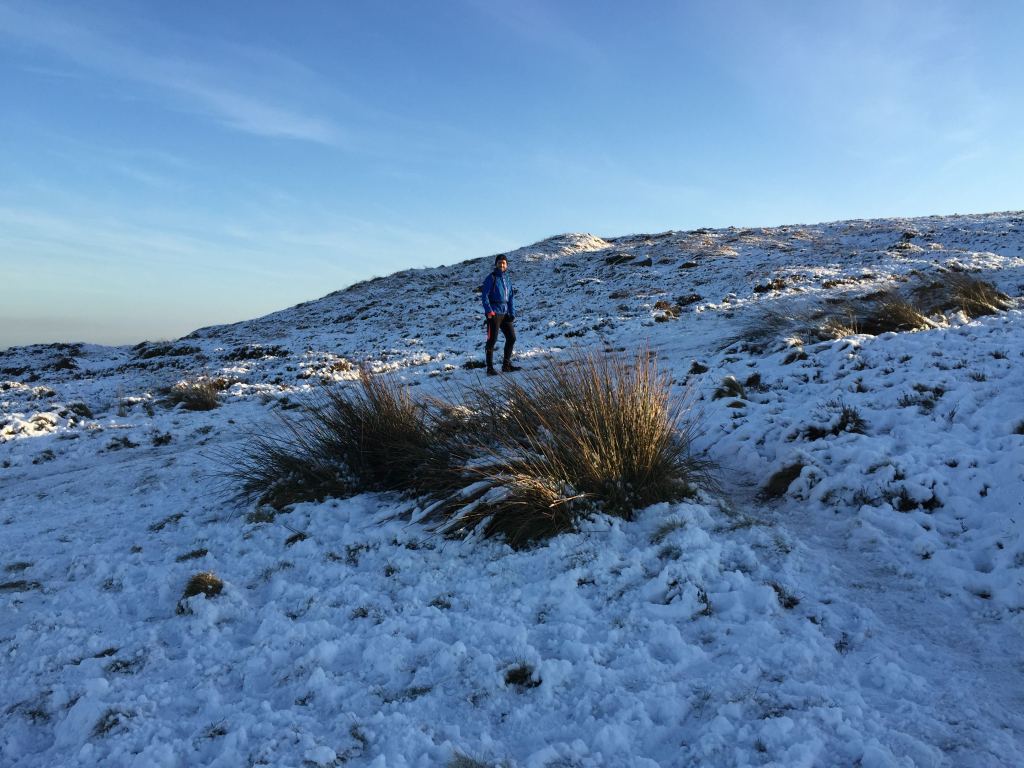 I do love road-racing, and I'm proud that this year I've done many firsts, including my first
marathon (which I followed with another one), and my first sprint triathlon. And, finally, my first fell
race. The Burley Moor Run is part of Burley's summer festival, but in November, obviously. I didn't sign up, because another great thing about fell races (though not the big important ones) is how many you can enter on the day, but I wrote the date in my calendar, and then got more and more nervous. This is what I do with new things: the London marathon terrified me, as did the triathlon, which gave me nightmares the night before of endless bloody swimming pools (yes, I WILL go to our club swimming coaching sessions soon). But it was also because I'd been reading Richard Askwith's Feet in the Clouds, about fell-running, and my reaction was a) my mild-mannered editor Richard at the Independent was a proper fell runner and he'd never even given a hint of it and b)oh God. It's steep and terrifying and I'll be last. I'll definitely be last.
I looked for advice on the Fell Runners Association website. I asked club-mates who run fells for some wisdom. One of them said this: Train for fells. "Even the entry-level races require a base level of fitness that is very diff erent from normal 'social' running. If you want to be a fell runner, you have to train properly. Go out and run hills. Not short sprints, but something that will take you 1-2 mins of hard effort. Run 5-8 ofthem, recovering inbetween. It will feel absolutely horrendous but that feeling should be embraced because it is you improving and becoming a fell runner!"
So of course I didn't do any of that. Or at least, I didn't do any special hill training beyond the ones that you have to do living and running in Leeds. I did have a good level of fitness, but still: these were fells. Or at least, Burley Moor, and 10K to run around it.
Then there was the question of kit. I had fell-shoes. I had my stripey socks. But what of all the compasses, whistles, taped seams and stuff that are listed on the FRA site? Luckily Burley isn't an official FRA race, and I was assured that a kit check was unlikely, so I packed my waterproof (with taped seams) into a borrowed waist-pack and set off. The race was in Burley, somewhere, but I hadn't written down the post-code, so I just followed my usual race orientation of following people I saw walking along in high-vis (not the ones who are running; they're just out running). The weather was cold but not awful. No-one else seemed to be running with waist packs, but I kept mine anyway because I was going up onto the moor, and you never know whether the heights will turn wuthering. The route was kind at first; a fairly flat track, and then we started to climb. And here was my first surprise: nearly everyone around me was walking. It was a very narrow track, and it was a steep climb, but if I hadn't been stuck behind so many walkers, I'd have tried to run it. I'd made the error of starting too far back, out of nervousness.
But at the top we could run again, and it was glorious. Wind, scenery, moor: it's a visual and sensory treat. It's like cross-country on drugs: you have all the stunning scenery, but you're having to concentrate on your feet because the terrain is so varied. I learned that "technical" means "watch your feet even more closely." I learned that fellow fell-runners, if you ask them if that's the last hill, will lie to you. I learned that on that not-the-last-hill, to run with smaller steps and to think about breathing, and at the top to try to a) take in oxygen by breathing through my nose and b) take in the view. That's what we're there for, surely? But it's surprising how many fell-runners, even if they've stopped to catch breath, didn't have a quick gawp at the gorgeousness of the moors.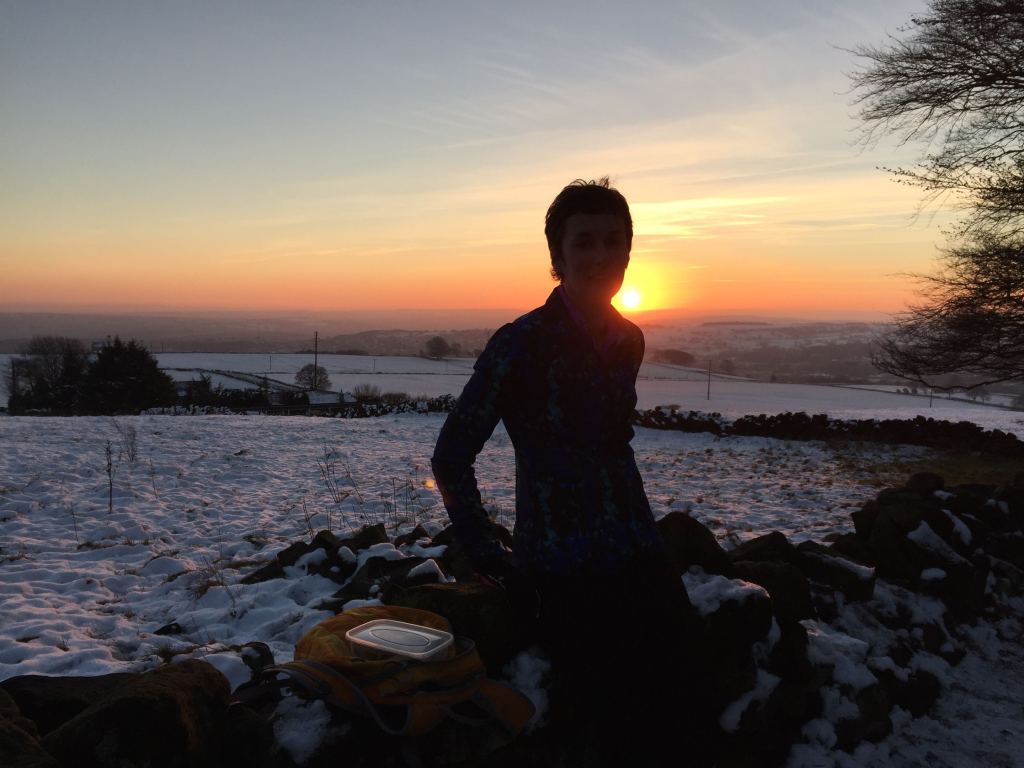 I loved it all. And as I was hurtling down the final descent back into Burley, I remembered the woman I ran near in one PECO or Vets race, who hesitated at every patch of mud and tried to run around it. Finally, as I nearly ran into her again, I said, "embrace the mud! Pretend you're 7 again." She didn't but on Burley Moor, I did. I wasn't a 45-year-old with an aching hip, but a kid on a hill, going down at top speed, careless of everything but the thrill of the descent. There was no chip timing, no crowds, no bands, no water stations. But it was captivating. I'm still going to do road races, but this is the year I'm getting up the fells, with bells (or Inov-8s)on.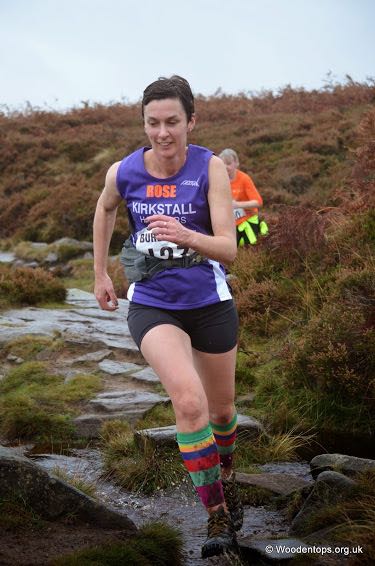 Three tips for fell-running
1. If you see a photographer, i.e. the ones with zoom lenses, then look at the ground, not at the camera: He or she is probably at a spot where runners are likely to fall, as it makes a better picture.
2. On a vile day where the registration is in someone's car, remember you can print out a blank entry form for FRA races and fill it in beforehand, so you're not standing around outside someone's car door for ages in howling rain and gales.
3. Surround yourself with people who encourage you to train and push you outside your comfort zone. Avoid people who constantly refer to the fells/fellrunners as mental, nutters, crazy, "you must be mad" etc. You're not!
I've also been spectating a few fell-races recently. And one day, once I've managed to run like Victoria Wilkinson, I'll have a go at running like Alistair Brownlee, Olympic triathlon champion.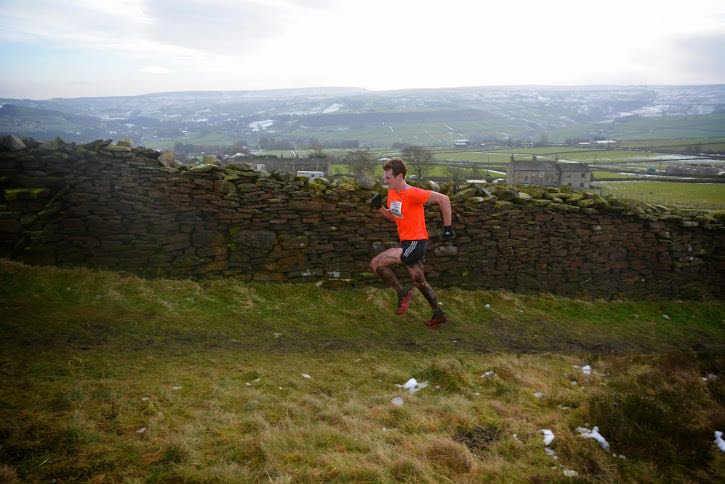 Alistair with his brother Jonny run the Auld Lang Syne fell race in Haworth every year. This year they brought some Olympians along too. Where else but God's own county could you run a 5 mile fell race alongside people dressed in the most extraordinary fancy dress (Baywatch and the shark was my favourite and, please remember, THEY RAN FIVE FREEZING MILES IN CROTCH-HIGH BOGS DRESSED LIKE THAT):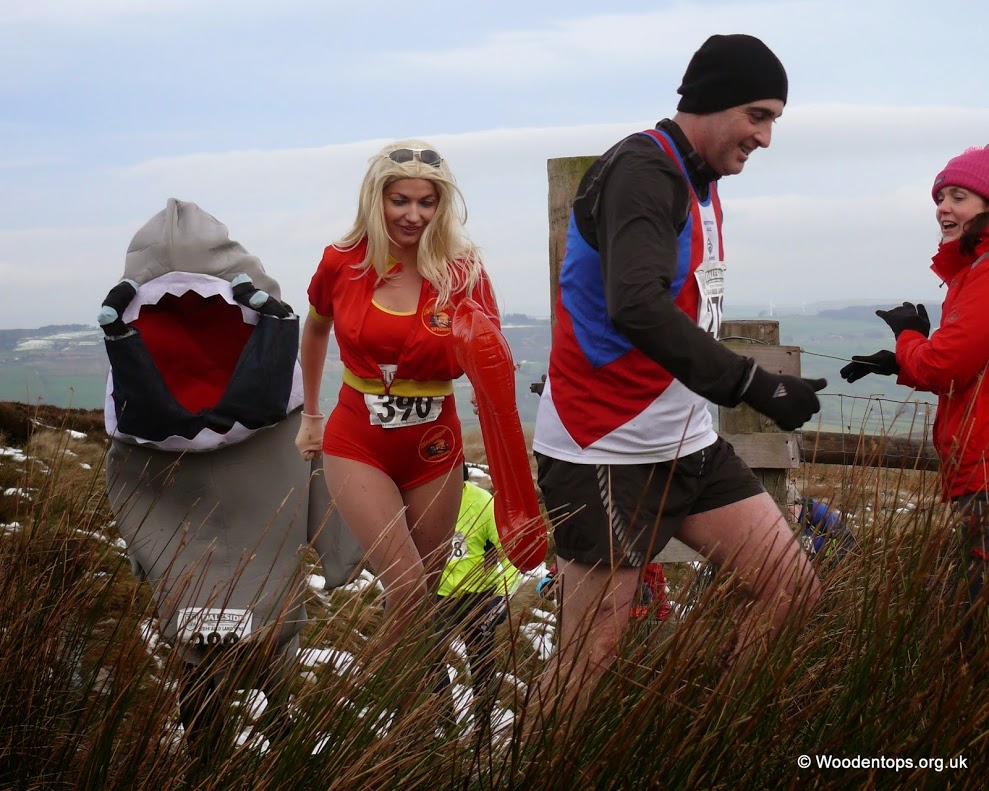 and then go to a pub for prize-giving where chocolates are lobbed at amateurs and Olympians alike, the Olympic gold medallist in triathlon gets a crown, and everyone has a right good laugh? Nowhere.