Three runs. I have done three runs. I'm not judging them by pace or distance but by time. So after that first fifteen minute run, I did another one 48 hours later. I did the same route: through the park, down the steps, over the road, past the wild garlic and cow parsley and into Gledhow Valley Woods. I love these woods. They are not big, the path is not long (about half a mile from end to end), and they run alongside a fairly trafficked road. But they have many trees, and a brook, and a boardwalk, and they are well cared for by the Friends of Gledhow Valley Woods, and they are oddly calm and serene considering that cars are travelling past about 30 metres from the path. Also, there is a lake, constructed in 1956: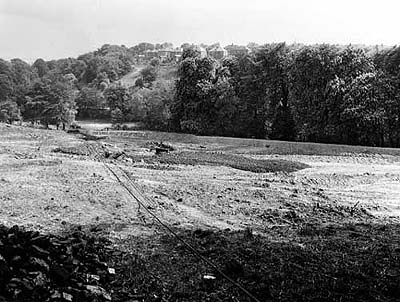 At the top of the hill, above the woods, is Gledhow Hall, which has, it seems, a very beautiful bathroom made from Burmantofts tiles.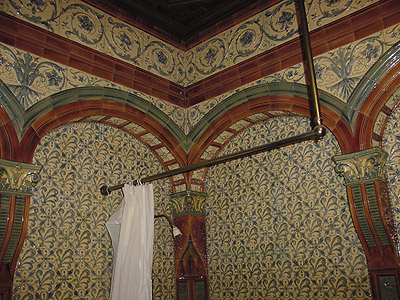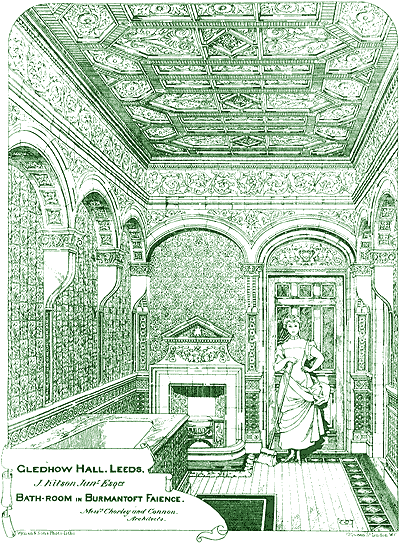 (all pictures from Friends of Gledhow Valley Woods)
I think it's a beautiful wood. I hear plenty of birds singing in it. Though apparently the council doesn't agree, thinking that it is "impoverished" and that 85 mature trees should be cut down. This campaign group says some of the beech trees are 100 years old and could last another 100 years. I don't know what's happened to the plans to fell it.
But back to the run. I'd asked the lovely people at Brooks on Twitter whether I should try a more cushioned shoe than the Pure Connects I run in. They said, yes, you might prefer the Pure Flow, which are still lightweight but more cushioned, and then said they would send me a pair. They also sent me a pair of Pure Grit "in case your physio lets you play in the dirt." I am deeply grateful. Not least because the shoes are gorgeous: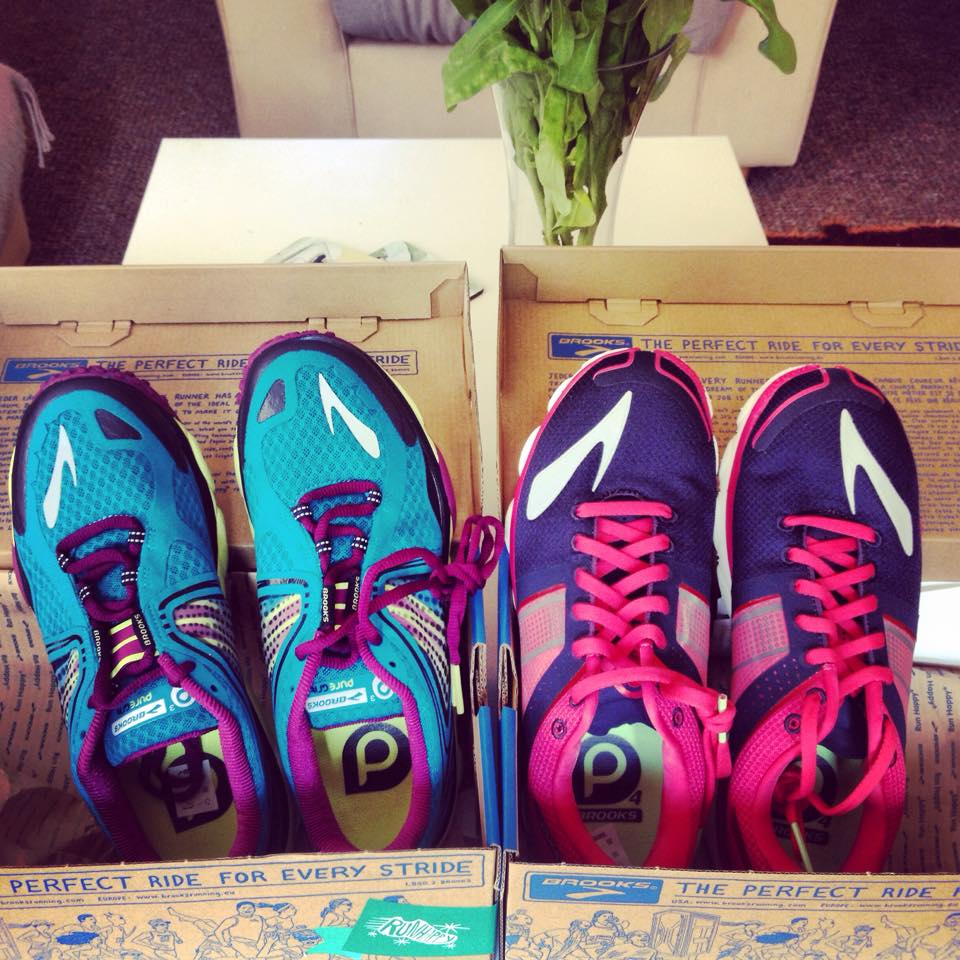 My second run was my first attempt in the Pure Flow. I put in my orthotics, with the help of a shoe horn. My feet are definitely a bizarre shape; all shoes feel loose on the heel, and I have difficulty getting them on and off. Shoe horns are a revelation. Like all Brooks shoes, the Pure Flow felt great out of the box. Brooks haven't paid me to say this: I genuinely think they are good shoes. The tongue of the shoe was the only thing that I found a little stiff, but the stiffness wore off.
The shoes were great. But the run was hard. It felt much harder than the first one. I felt tired, and I stopped four or five times, on a flat run that was only 15 minutes long. I felt old and unfit. But I still did it. Afterwards my tendon didn't react too badly: it was slightly sore but not noticeably swollen. Ibuprofen gel and a massage, and fingers crossed. After that, I took it easy, with a ceilidh in flat shoes, a day of hangover recovery, then a five mile march around beautiful Harewood estate in the Pure Grits. Which are also comfortable. And which a young girl passing us looked at with envy.
I've never had running shoes that make eight-year-old girls jealous. Well done Brooks. You are down with the kids.
Today, another run. I increased it to 20 minutes, but it was all downhill. It was great, not least because I've been feeling increasingly flabby and unfit. Then, having watched the World Triathlon at the weekend, I must have been inspired, because I followed the run a few hours later with a half hour swim. And once again was baffled by how people's minds work. I was in a lane, and one other person was in the lane. There was no sign that required us to loop, though I would have if there had been, so we were swimming parallel. The other person was a slow woman, and I am not Olympic, but I'm faster than that and I was doing front crawl. I got to the far side of the pool, looked round and saw another woman had joined us. That's fine, except that she was swimming up my side of the lane, at exactly the same speed as the other woman, leaving me nowhere to swim. Annoying. Very annoying. Deep breath, a duck under the lane rope and into the fast lane, which had only one swimmer in it, who soon got out. When the next swimmer arrived, I asked him, do you want to loop or shall we swim parallel? He agreed to swim parallel, and off we went.
That's how you swim in lanes when there are very few of you and there's no sign telling you what to do. You communicate. I realise that makes me sound like an awful grump. Don't get me started then on why the clock is on the wall halfway down the length of the pool. How is anyone doing front crawl supposed to see it?
I'm really not in a grump. I've been running. I've been swimming. It was all wonderful, lane-hoggers or not. And I'm going to get fit again. You'll see.